How to start a home-based business?
There are millions of individuals who are interested in starting an internet business. However, the majority of them either gives up altogether or do not reach the degree of financial success that they had hoped for when they first started. The explanation for this is rather straightforward. They are careless about their business and do not know precisely what they should be doing. I'm writing this blog post to give you a quick overview of how to start your own home-based online business and grow it successfully on internet.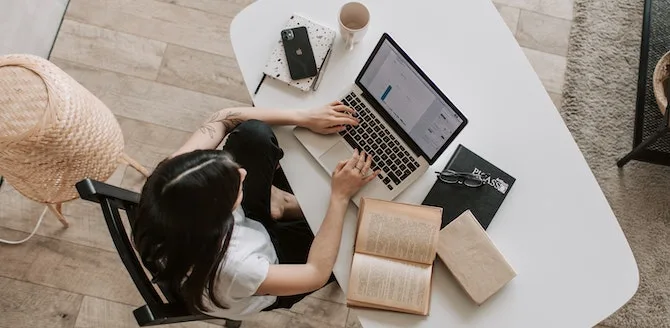 1) Choose a niche product, which is a product that already has a market on the internet. Because of this, you should research the market before selecting a product. You should not pick a product blindly. Speaking meticulously, this is the point when the vast majority of individuals make a mistake. Ultimately, this leads to their lack of success with internet businesses.
Use an appropriate business name
2) Choose a domain name that is appropriate for a professional business; it should be short, memorable, and original; the.com extension is very important. Find a premium hosting service of high quality. Never use an inexpensive or cheap web hosting service.
3) After that, you should create your website and have an expert design for it. Streamline the process of navigating your website. Create a website that is not just interactive but also appealing, motivational, and engaging. Your website needs to work properly across a variety of browsers and screen resolutions.
How to start a home-based business?
4) Compose your sales text in a style that would persuade the person who is visiting your website. Make sure that your sales page is written professionally, using correct punctuation and spelling. With the sales text that you write, instill a sense of urgency to get customers excited about making a purchase.
5) To obtain payments from clients who will purchase from you, make the payment process as simple and flexible as possible.
6) Provide a money-back guarantee that is both unconditional and valid for the first 90 days.
7) Incorporating visuals into your website may significantly boost the conversion rate.
8) Make sure that the home page of your website may be downloaded immediately having a size of as little as 20 kilobytes. Verify the download time of your site. Online visitors do not have patience. They want everything displayed on their computer or mobile screens, withing seconds.
9) Optimizing your website for search engines will bring in highly focused traffic, consisting of individuals who are looking especially for the product or service that you provide.
10) Make use of all available techniques for attracting website visitors, such as article marketing, ad word campaigns, forum marketing, paid advertisements, high-traffic free classified ads, press releases, blog marketing, RSS marketing, e-mail marketing, social bookmarking sites, and so on. A word of caution, stay away from FFA sites, ad blasters, and safe lists since you will just be wasting your time with them.
how to start a home-based business?
11) One thing to keep in mind is that the product or service you provide should be of high quality, and you should never mislead people or make promises that you cannot deliver.
12) To follow up with your subscribers, use an autoresponder to send them messages. You should collect e-mail addresses on your squeeze page, to be built by a professional. This will enable you send out some useful information.
13) Never spam.
14) Never buy an opt-in e-mail list that is never opt-in, or you will be labeled as a spammer.
15) Give out a high-quality product for free on your website.
16) Provide the most recent and high-quality extras with the primary product that you are selling. Undoubtedly, people love a bonus and when it is a high-quality product, it will certainly boost your sales in a home-based business.
17) Ensure that your website is as informative as it can be. People are seeking information, and if your website gives it, they may continue to browse your site. People are looking for information. Get them involved with what they're doing on your website and encourage them to consider why you're different and why they should purchase from you. Describe to them how you stand out from other people on the web.
Stay interested and be consistent in your work from home business
18) Continue to promote, promote, and promote your website until it begins to produce sales, and under no circumstances should you stop your efforts. If you take my advice and do what I say, you will become a successful internet marketer, given that you put in a lot of hard work, have patience, and remain interested in the business. Must be remembered that success doesn't come overnight. So, it's important to stay committed and continue learning as you go. 
Additionally, don't be afraid to take risks and try new things to stand out in a crowded online marketplace to succeed with a home-based business. First learn what is a home-based business and then focus on how to do it. There are lot of aspirants who are not clear in their approach on how to start a home-based business. Do not rush, work step by step. Certainly, you will succeed in your online business venture.
Home-based business opportunities and ideas
More individuals are looking for flexible work schedules and the option to work from home and make a respectable living. In turn, this has led to an increase in the popularity of home-based business opportunities and ideas. People who want to start a business from home have several options, from internet businesses to freelancing services. Designers, virtual assistants, independent writers, graphic designers, SEO specialists, social media managers, affiliate marketers, data entry operators, video editors, translators, coders, etc. are just a few of the businesses you may start from home.
Several tangible goods may be produced at home and sold online. Paintings, paper and jute bags, pillowcases, pencil and pen pouches, gadget covers, clipboards, caps, doll and dog costumes, gift boxes, jams, pickles, homemade jewelry, and so forth are on the list. 
As a matter of fact, online sales of handcrafted goods are a terrific way to expand your passion into a successful company.  Women always remain eager to learn how to start a small business at home online. They play a great role in development of handmade goods and supplementing their household income.
How to start a home-based business is internet concerned
Use the power of the internet to sell things. Absolutely, you may sell your handmade goods on several online marketplaces, including Etsy, Amazon Handmade, and Shopify. Because, these platforms provide a broad variety of resources and tools to assist you in starting and expanding your company. 
Surely, the development of e-commerce platforms has made it simpler than ever to reach a large audience. Hence, one can monetize one's creative abilities and earn a decent online income.
Without any doubt, the home-based business offers a wide variety of advantages over the traditional business. Of course, the earning potential is huge as the entire globe is the online market. You may read my other blog post on how does digital marketing differ from traditional marketing and get a complete picture of an online business and its benefits.
To summarize, business opportunities are endless, when it comes to how to start a home-based business. Women can equally participate. All you need is knowledge of an online business and its practical application, hard work, and  consistent efforts. And, there is no alternate route to success. You have to be very serious in your efforts.
How to start a home-based business?
CORNERSTONE CONTENT ON DIGITAL MARKETING
DIGITAL MARKETING:
AFFILIATE MARKETING:
DOMAINS:
DIGITAL SKILLS:
WEBSITE DESIGN